"..playing with Roberto was pure joy! We were even jumping up and down on stage. Great artistry and person.."
(Paul Taylor – International Saxofonist and Composer)
"Roberto's music gifts a fascinating, playfull grooving and breezily exotic Smooth Jazz.."
(Sandy Shore – Smooth Jazz Radio)
"Roberto is a fabulous jazz guitarist … his music is so smooth as silk…"
(Bill McGee – Musician, President of Jazz804 Music Group)
"We are facing a purebred musician who boasts refined technique in handling the guitar…"
(Javier Garc?a Esc?mez – Smooth Jazz Magazine)
LISTEN ROBERTO TOLA ON SPOTIFY
LISTEN ROBERTO TOLA ON SOUNCLOUD
A Life in Music
Roberto was born and raised in Sardinia Island, Sassari (Italy); began studying music when he was just six years old. In 1976 studies Cello in the Conservatory of Music in Sassari. Four years later continues his studies of Modern and Jazz Guitar and established the sextet named JAZZMANIA, which became one of most important Jazz Fusion band in Sardinia.
From 1989 is member and co-founder of the Italian Jazz Big Band named "Blue Note Orchestra", and from 1991 up to 2010 is the official guitar of the "Orchestra Jazz della Sardegna" (Sardinia Jazz Orchestra), also conducted by well known Carla Bley, Bob Mintzer, Colin Towns, Giorgio Gaslini, Bruno Tommaso, Giancarlo Gazzani and others more.
In 2000 is the conductor of the big orchestra for the National Music Contest "Canzonissima 2000" including 26 musicians, a big band with strings section, which Roberto writes and arranges all the music for.
In his over 30 years of career, Roberto has performed with some of the best musicians of the genre, as: the conductors Colin Towns, Carla Bley, Giorgio Gaslini, Giancarlo Gazzani, Bruno Tommaso e Roberto Pregadio; the legendary and iconic drummer Billy Cobham, the trumpetists Tom Harrel, Bill McGee; great Bassist Steve Swallow; Saxes Bob Mintzer (member of Yellowjackets), Eric Marienthal, Najee, Paul Taylor, Paula Atherton, Andy Sheppard, Javier Girotto and Rocco Ventrella; the legendary English Jazz-Funk band Shakatak; the pianists Scott Wilkie, Bill Sharpe; accordionist and pianist Antonello Salis, the French accordionist Richard Galliano and others else.
Roberto has been teaching music, modern and jazz guitar in many music schools for more than 25 years.
in 2014 Roberto collaborated for the recording of CD album "On The Corner" by the famous and legendary English jazz-funk band Shakatak, and also with the English singer Jill Saward in her CD album "Endless Summer" and the single "M is for Manhattan", both released in June 2016.
On May 2017 Roberto released his debut album, titled BEIN' GREEN (featuring some international well known guest stars as Bob Mintzer, Najee, Bill McGee, Bill Sharpe, Jill Saward and Tim Collins), which won the SILVER MEDAL at the GLOBAL MUSIC AWARDS for the outstanding achievements in Jazz Music and Best Album Categories in 2017. In September 2017, the single SUNNY MORNING, from the same album, got the nomination to the HOLLYWOOD MUSIC IN MEDIA AWARDS in Jazz Genre. In March the 31st 2018 is winner of the Vox Pop Award for the Best Jazz Instrumental Song to the 16th INDEPENDENT MUSIC AWARDS held at the Lincoln Center in New York City, and on 22nd of April 2018 is the winner of 7 awards in 7 different Jazz categories at the MUSIC CHANNEL AWARDS in Hollywood: for the Best Jazz Song, Best Jazz Recording, Best Jazz Instrumentalist, Best Jazz Producer, Best Jazz Video for the tune Sunny Morning and also Best New Male Artist of the Year and Best Recording of the Year. Other recognitions, Honorable Mention at the ATLAS ELITE MUSIC AWARDS in 2018, again nominee at the HOLLYWOOD MUSIC AWARDS 2018 with the tune Funky Party (feat. Bob Mintzer) in the Jazz Instrumental category, finalist at the UK SONGWRITING MUSIC AWARDS in 2018.
In almost four decades of musical career, he has participated in hundreds of concerts and dozens of festivals in Italy, Europe up to the Far East to China, among which are: Smooth Hot Jazz (Madrid – Spain), Festival "Jazz del Mediterranei" (Valencia – Spain) and Spain Tour 2004, several participations at the "Time in Jazz" International Festival (Berchidda – Italy), multiple participations in the "Writing in Jazz" (Scrivere in Jazz – Sardinia, Italy), Jazz Op (Udine – Italy), Bergamo Jazz Festival (Italy), Vivere Jazz Festival (Fiesole – Italy), participation in various editions of the Nuoro Jazz Seminars (Nuoro – Italy), China Tour 2001 (China), Sant'Anna Arresi Jazz Festival 1996 (Italy), Fiera della Musica (Ferrara – Italy), Estiamo in Piazza Festival (Ozieri – Italy), and many others…
Roberto releases his second album entitled COLORS, again featuring some of the best international musicians of the genre, as Michael Lington, Paula Atherton, Bill McGee, Rocco Ventrella, Darryl Walker and Mando Cordova. Some of the song included in the album have been awarded in important music contest around the world, as Slow Motion and Lullaby of Christmas, both winners at the Independent Music Awards in New York, and Slow Motion winner at the Atlas Elite Entertainment Music Awards.
Roberto continues composing, performing and recording new music. His next and 3rd CD Album is aspected in Autumn 2021, and again will boasts a roster of excellent and international famous artists, including Billy Cobham, Eric Marienthal and Scott Wilkie among others.
AWARDS AND RECOGNITIONS
---
AEE MUSIC AWARDS: Honorable Mention of the Year – July 2018 (USA)
AEE MUSIC AWARDS: Winner in Jazz Category – July 2019 (USA)
INDIE MUSIC AWARDS: 7 awards won on 7 different Jazz Categories NOMINATIONS – April 2018 (USA)
THE INDEPENDENT MUSIC AWARDS: VOX POP AWARD won in the Instrumental Jazz Song Category – March 2018 (USA)
THE INDEPENDENT MUSIC AWARDS: VOX POP AWARD won in the Instrumental Song Category – March 2019 (USA)
HOLLYWOOD MUSIC AWARDS: Nominee in Jazz Category ? November 2017 (USA)
HOLLYWOOD MUSIC AWARDS: Nominee in Jazz Category ? November 2018 (USA)
HOLLYWOOD MUSIC AWARDS: Nominee in Jazz Category ? November 2019 (USA)
GLOBAL MUSIC AWARDS: Silver Medal for Best Jazz Album & Best Album Category ? September 2017 (USA)
RADIO MUSIC AWARDS: Best Jazz Artist ? October 2017 (USA)
RADIO MUSIC AWARDS: Best Jazz Song ? October 2017 (USA)
UK SONGWRITING CONTEST: Finalist – January 2019 (United Kingdom)
ONE WORD MUSIC AWARDS: 2nd Best Jazz Album – January 2019 (United Kingdom)
BEST INTERNATIONAL MUSIC CHARTS
---
#1 for 24 weeks in a row with the single SLOW MOTION on the BRITISH SMOOTHER JAZZ CHARTS 2019 (England)
#1 on the BRITISH SMOOTHER JAZZ CHARTS 2017 (England)
#2 of the SOUTHERN ONTARIO'S? SMOOTHEST GROOVE CHART 2017 (Canada)

#4 of the TOP 50 SMOOTH JAZZ.COM RADAR CHART 2017 (USA)
#4 of the TOP 50 SMOOTH JAZZ.COM INDIE CHART 2017 (USA)

#10 of the TOP 50 SMOOTH JAZZ.COM CHART 2017 (USA)
#1 of the iTUNES JAZZ CHARTS 2017 (Sri Lanka)

#12 of the iTUNES JAZZ CHARTS 2019 (Netherland)
#8 of the iTUNES JAZZ CHARTS 2019 (Germany)
#1 of the TOP JAZZ ALBUM "JAZZ IN FAMILY" RADIO NETWORK 2017 (Italy)

#1 of the TOP 30 GLOBAL ALBUMS CHART 2017 (Australia)

#1 of the THUNDER MUSIC RADIO CHARTS 2017 (Italy)
PROFESSIONALS AND MARKET REVIEWS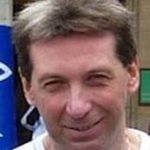 Patrick Van De Wiele (Keys and Chords Magazine)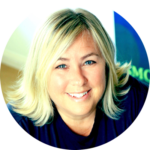 Sandy Shore (Smooth Jazz Global Radio)
Bill McGee (trumpetist, composer, producer)
Pasquale Porcu (Italian journalist)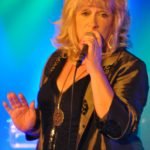 Jill Saward (singer, composer, percussionist e flutist) lead voice of Shakatak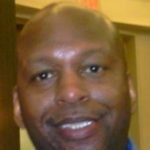 Jeff Moses (founder & President of Smooth Jazz Radio Boston)
Javier Garc?a Esc?mez (founder & President of No Solo Smooth Jazz - Madrid)