ROBERTO TOLA
Guitarist, Composer and Studio Recording Artist
Bein' Green

Best Jazz Album Winner at the Global Music Awards - Sept 2017
Nomination to the Hollywood Music Awards - Sept 2017
Best Jazz Album Winner to the Akademia Music Awards - Oct 2017
Best Jazz Song Winner to the Akademia Music Awards - Oct 2017
Best Jazz Artist to the Radio Music Awards - November 2017
Best Jazz Song to the Radio Music Awards - November 2017
 "Bein' Green" is the Roberto Tola's first album, released on May 29th, 2017. Recorded between Sardinia island (Italy), Spain, United Kingdom and U.S.A. this debut album features some well know international musicians, as Bob Mintzer, Najee, Bill McGee, Jill Saward, Bill Sharpe and Tim Collins. The album comes with 9 Jazz and Smooth Jazz tunes, totally composed and arranged by Roberto Tola.
Order the physical CD "Bein' Green" HERE.
Please, be advised that depending from your country's address, is maybe due an extra shipping fee.
For digital download, please, connect directly to iTunes, Amazon Music, Spotify, Apple Music, Google Play and other most diffused commercial platforms.
A Life in Music
Roberto was born and raised in Sardinia Island, Sassari (Italy);  began studying music when he was just six years old. In 1976 studies Cello in the Conservatory of Music in Sassari. Four years later continues his studies of Modern and Jazz Guitar and established the sextet named JAZZMANIA. For this band composed and arranged all musics collected in the Album "Preludio" in 1985. From 1989 is member of the Italian Jazz Big Band named "Blue Note Orchestra", and from 1991 up to 2012 is the official guitar of the  "Orchestra Jazz della Sardegna" (Sardinia Jazz Orchestra), also conducted by well known Carla Bley, Bob Mintzer, Colin Towns, Giorgio Gaslini, Bruno Tommaso, Giancarlo Gazzani and others more.
Roberto has played in many famous Jazz Festivals and in a long list of concerts in Italy, Europe and in the far east. In 2005 is the conductor of big orchestra for the National Competition "Canzonissima 2000" including 26 musicians, a big band with strings section, which write and arrange all the music for.
In his over 30 years of career, Roberto has performed with some of the best musicians of the genre, as: the conductors Colin Towns, Carla Bley, Giorgio Gaslini, Giancarlo Gazzani, Bruno Tommaso, Mario Raja, Marco Tiso e Roberto Pregadio; the famous singers Jill Saward, Norma Winstone, Maria Pia De Vito, David Linx and Gegè Telesforo. The trumpetists Tom Harrel, Paolo Fresu, Enrico Rava, Flavio Boltro, Giovanni Amato; great Bassist Steve Swallow, Saxes Bob Mintzer (member of Yellowjackets), Andy Sheppard, Javier Girotto, Maurizio Gianmarco, Pietro Tonolo; clarinet Paolo Ravaglia; pianists Riccardo Zegna and Gerardo di Lella, accordionist and pianist Antonello Salis, the French accordionist Richard Galliano and others else. Roberto has been teaching music, modern and jazz guitar in many music schools for more than 25 years.
Recently, Roberto collaborated for the recording of CD album "On The Corner" by the famous and legendary English jazz-funk band Shakatak, and also with the English singer Jill Saward in her last CD album "Endless Summer" and the single "M is for Manhattan", both released in June 2016.
On May 2017 Roberto released his debut album, titled BEIN' GREEN, which won the SILVER MEDAL at teh GLOBAL MUSIC AWARDS for the outstanding achievements in Jazz Music and Best Album in 2017. In September 2017, the single SUNNY MORNING, from the same album, got the nomination to teh HOLLYWOOD MUSIC IN MEDIA AWARDS in Jazz Genere. The album Bein' Green features some international well known guest stars as Bob Mintzer, Najee, Bill McGee, Bill Sharpe, Jill Saward and Tim Collins.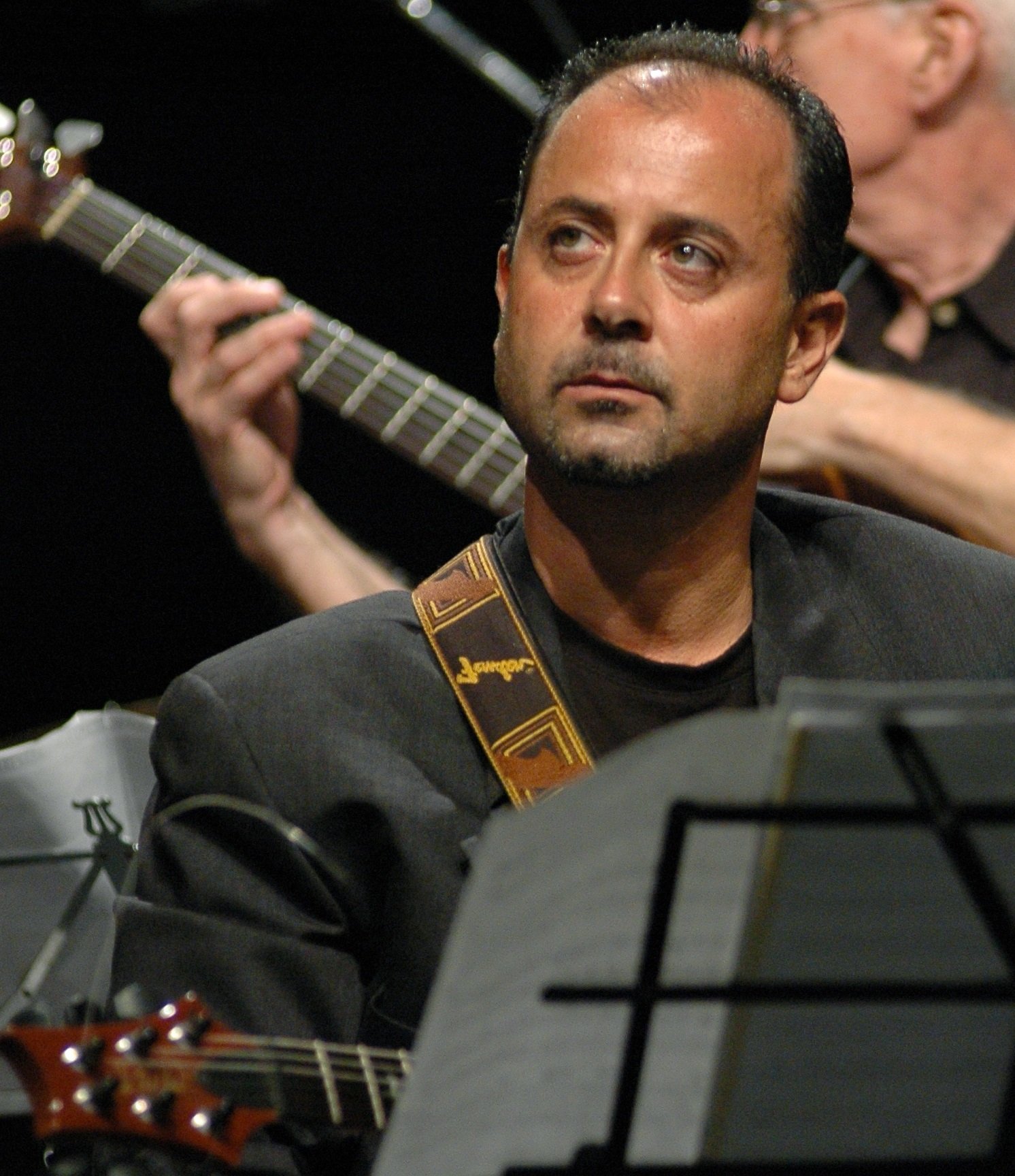 RADIO MUSIC AWARDS BEST JAZZ  ARTIST (USA)
RADIO MUSIC AWARDS BEST JAZZ  SONG (USA)
HOLLYWOOD MUSIC AWARDS NOMINATION (USA)
GLOBAL MUSIC AWARDS Silver Medal best Jazz Album & Best Album (USA)

AKADEMIA MUSIC AWARDS BEST JAZZ  SONG (USA)
AKADEMIA MUSIC AWARDS BEST JAZZ ALBUM (USA)

4 Nominations Best Jazz Songs and Jazz Artist to the Indie Music Channel Awards – Nov 2017
#1 on the OFFICIAL BRITISH SMOOTH JAZZ CHARTS (England)
#2 of the SOUTHERN ONTARIO'S  SMOOTHEST GROOVE CHART (Canada)

#4 of the TOP 50 SMOOTH JAZZ.COM RADAR CHART (USA)
#4 of the TOP 50 SMOOTH JAZZ.COM INDIE CHART (USA)

#10 of the TOP 50 SMOOTH JAZZ.COM CHART (USA)
#1 of the iTUNES JAZZ CHARTS (Sri Lanka)

#1 of the TOP JAZZ ALBUM "JAZZ IN FAMILY" RADIO NETWORK (Italy)

#1 of the TOP 30 GLOBAL ALBUMS CHART (Australia)

#1 of the THUNDER MUSIC RADIO CHARTS (Italy)

Watchout for Roberto's album  release, available from May 29th, 2017

Starting from the intimate and soulful track  Tear for Niro, featuring the American trumpet, flugelhorn and trombone Bill McGee, up to the latin-pop moods of the last tune Cabriolet, the listener navigates across an emotional musical journey.
Roberto Tola has indeed been able to weave harmonies and melodies, blending and weaving different musical styles, from the delicate bossa nova of Sardinia Dream, to the jazz funk of Sunny Morning sung by the English singer Jill Saward, also appearing in the classic jazz mood of Everything About Us; from the brilliant and groovy Funky Party which boasts the participation of the English pianist Bill Sharpe and the USA saxophonist Bob Mintzer, also appearing in the delicate and light jazzy Flying Away, up to the warm and smooth atmospheres of  Yellow Room, featuring the vibraphonist Tim Collins, and the soulful and brilliant With You all the Clouds Go Away, which boasts the participation of the American saxophonist Najee.
"Bein' Green, the debut album from Roberto Tola is like the island of Sardinia itself, a hidden treasure that the world is now discovering. From the sensitive 'Tears For Niro' way through to the changing flavours of 'Funky Party' the album takes you on a smooth jazz journey of colours & emotions. Such a joy to work with Roberto, and to be featured on a two of tracks was an honour."
Jill Saward (singer, composer, percussionist e flutist)
—–
"I have listen to the brand new CD "Bein Green" by Roberto Tola… such a Smooth as Silk fabulous Jazz guitar with great arrangements and guest musicians…"
Bill McGee (trumpetist, composer, producer)
—–
"

Italian born guitarist Roberto Tola brings a fascinating 30 year history to BEIN' GREEN, his ultra-melodic, playfully grooving and breezily exotic debut Smooth Jazz album…. Among the hundreds of artists Tola has performed with are British singer Jill Saward and Yellow Jackets saxman Bob Mintzer, who join a dynamic all-star guest list (also featuring Najee and Bill McGee) to help the nimble electric and acoustic guitarist create the album's fascinating emotional and rhythmic ebbs and flows…

Forget what Kermit once sang… it's easy BEIN' GREEN!"
Sandy Shore (Smooth Jazz Global Radio)
—–
"A very nice debut album, that shows the holiday feeling of the isle of Sardinia. Roberto I'd like to come and visit you and enjoy your music!"

Patrick Van de Wiele (Keys and Chords Magazine)

—–
"Bein 'Green is an album dedicated to the beauty … an international well-refined, well-groomed project … from the first to the last song, from the first to the last note, the songs are very seductive, very sweet and very intriguing; It's an album we needed, especially in Italy"
Pasquale Porcu (Italian journalist)
—–
"…it is a GREAT honor to now be broadcasting your BRILLIANT, STELLAR and MASTERPIECE music all around the world. We look forward to supporting you, your brand and music this year and beyond!…"
Jeff Moses (founder & President of Smooth Jazz Radio Boston)
—–
"…we are in front of  a gifted musician that counts on a purified technique in the handling of the guitar. If to this we add freshness in the compositions and catchy melodies, the success is assured. Roberto Tola's new musical project can not be better balanced…"
Javier García Escámez (founder & President of No Solo Smooth Jazz – Madrid)
Book Your next trip to Sardinia Island. Shows, festivals, events, traditions, local and genuine wines and foods, unique history and culture, between medieval towns and castles, fishermen villages, all immersed in a breathtaking and untouched environment